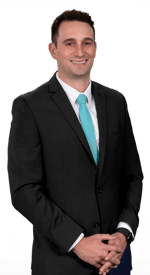 Baxter Harder, LLC has a lot to be excited about. First, we would like to extend a heartfelt congratulations to one of our former team members, Attorney Mary Jo Mongan, for her nomination as Deschutes County's next pro tem judge! While at Baxter Harder, LLC, Ms. Mongan helped clients with a wide range of legal issues and primarily focused on family law matters. She zealously advocated on behalf of those needing legal assistance and worked hard to find practical solutions for their needs. Ms. Mongan also served as a prosecutor for the Deschutes County District Attorney's office and has a well-rounded understanding of the law and judicial processes. We wish her the best in her future endeavors.

Next, we would like to welcome Attorney Kelly Monaghan to the Baxter Harder, LLC team! He is our firm's newest criminal defense lawyer. Before joining us, Mr. Monaghan was a Deputy District Attorney in both Deschutes and Lane Counties, where he worked closely with local and federal law enforcement agencies. He brings a wealth of knowledge to our firm and will use his unique insight as a former prosecutor to serve clients effectively. We are proud to have him on our team!

At Baxter Harder, LLC, we have the knowledge, skills, and experience to deliver sound guidance for a variety of legal matters. If you need representation in Bend, OR, call us at (541) 238-9210 or contact us online today.