Bend Drug Crime Attorney
Capable Defense from a Dedicated Defense Lawyer
Have you been charged for a drug crime? These are serious accusations that require the immediate intervention of a Bend criminal defense lawyer. If you have been suspected of any type of drug crime you can be looking at serious penalties. Our firm defends against all types of drug crimes charges, from lesser misdemeanors, to life altering felony charges.
To speak with our drug crime attorney in Bend, contact us today!
Common Types of Drug Charges
There are many types of drug crimes you can face and the penalties will vary for each. Many drug crimes are considered felony offenses and can lead to thousands in fines, jail time, loss of license, a permanent mark on your record, and more.
Drug crimes in Oregon can fall into three categories:
Possession
Delivery
Manufacture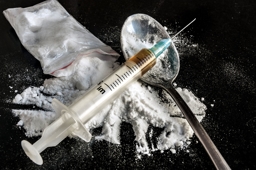 Meth is one of the most common drugs in Oregon and the penalties for possession of it can include up to five years in prison and fines of as much as $100,000. The factors that will affect the amount of sentencing you face include the schedule of drug, amount, the type of crime, your past criminal record, and more.
Drug Schedules & Penalties in Oregon
There are different schedules of drugs that will influence the penalties you may face for the manufacture or delivery of a controlled substance.
Schedules of Drugs:
Schedule V: Class C Misdemeanor; up to $1,250 in fines and 30 days in jail.
Schedule IV: Class B Misdemeanor; up to $2,500 in fines and six months in jail.
Schedule III: Class C Felony; up to $125,000 in fines and five years in prison.
Schedule II: Class B Felony; up to $250,000 in fines and 10 years in prison.
Schedule I: Class A Felony; up to $375,000 in fines and 20 years in prison.
Don't wait any longer to contact our office at (541) 238-9210 and speak with a qualified professional about the drug crime charges you are facing.