Do's & Don'ts of Road Rage
What happens when you're driving on the road and a confrontation ensues with another driver? You didn't do anything wrong, but all of a sudden, you're accused of road rage. Unfortunately, this is a common occurrence on the roads of Bend and in cities and states beyond.
When someone is accused of road rage, it typically means he or she is being charged with a variety of other offenses including reckless driving, assault, and more. In some cases, the charges can go so far as to state that the accused committed vehicular assault, an accusation that puts their short-term freedom in jeopardy.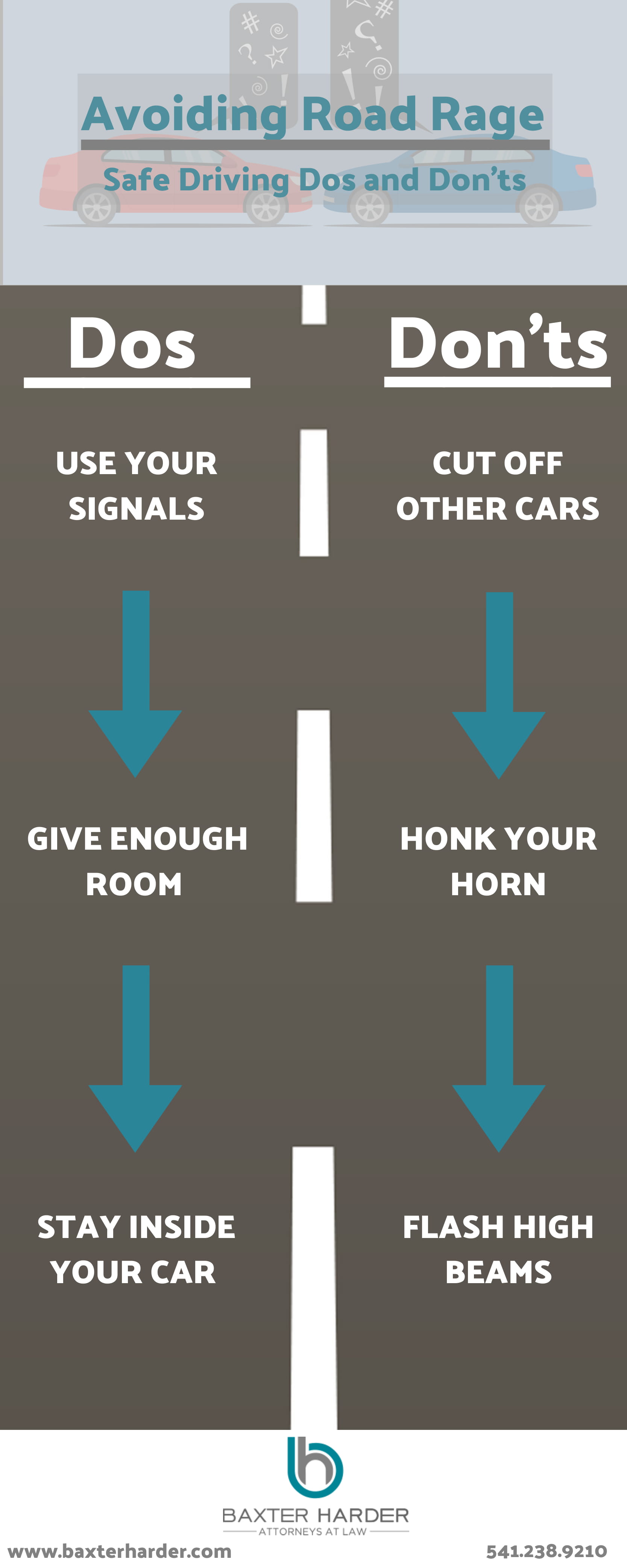 Defense Against a Criminal Allegation of Road Rage
Unfortunately, being wrongfully accused of road rage can be damaging to a person's character and outlook on life. In some cases, someone's accusation of road rage is just a lie perpetrated by the accuser to get the other driver into trouble. This happens more often than you think, as many are misinformed about the commonality of misperceived road rage. Someone makes a lane change without spotting another driver in his or her blind spot, and all of a sudden the other driver is tailgating them and trying to get to the "offender" to pull over.
Our team understands how the character of the accuser can play a crucial role in defending someone charged in a road rage incident. In fact, we've successfully represented clients using concrete evidence to show that their accuser lied about the occurrence altogether. We carefully consider the surrounding details of the claim to determine precisely who initiated the contact and who should be viewed as the at-fault party in the situation.
A History of Success in Traffic Violation Cases
Oregon prosecutors dropped criminal charges filed against Jay Barbeau, who had been accused of road rage in a case that caught international attention. He was represented by our own Attorney Casey Baxter of Baxter Harder, LLC in Bend, Oregon. Mr. Barbeau's defense focused on dismantling the statements of the alleged victims, who gave different accounts of what actually occurred.
Call our firm today for experienced representation and more information on traffic violations.